Best Places to Visit in Brazil
Vast and utterly diverse, Brazil quite literally has it all, from the world's most famous celebrations and a stellar cuisine, to buzzing metropolises, stunning golden beaches, dense Amazon rainforest, tropical islands, and awe-inspiring waterfalls.
Delve into the bustling vibe of Rio de Janeiro, with its iconic and captivating Carnival celebrations that are regularly broadcasted around the world. Lounge on the city's famous Ipanema beach and stroll along the busy Copacabana, take in the breathtaking skyline from the top of Sugarloaf Mountain and don't miss the chance to visit one of the city's most iconic landmarks, the 38 m tall Christ the Redeemer statue atop Mount Corcovado.
Whether you travel to the Amazon Basin in the North or visit the dramatic Iguaçu Falls all the way in the South, Brazil is huge, with countless new explorations waiting around every street corner. Lose track of time in one of the many charming surf towns that frame the coastlines of Bahía, explore colonial towns off-the-beaten-path, marvel at the blowing sand dunes at Lençóis Maranhenses National Park, or discover the Western Pantanal wetlands, the natural habitat of caimans and jaguars.
No matter which part of the country you choose to explore, Brazil is captivating and the people's lust for life is ever-present. While the yearly carnival is, without a doubt, the most famous event of the year, it is by far not the only. At night, the streets are filled with samba tunes and the sounds of drum beats, dancehall, and a large variety of local reggae sounds. Sip a caipirinha or aim for a more exotic cocktail and move along with the country's animating rhythms.
Don't miss a chance to watch a capoeira show with your own eyes. Dynamic and fast-paced, capoeira offers a unique insight into Brazil's African influences and creates a truly stunning blend between martial arts and dance.
Use the top-right arrows to scroll:
2,000+ Unforgettable Experiences | Recommended By 98% Of Clients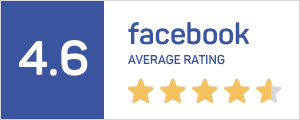 Discover More About Brazil