Plan Your Ideal Trip to Any of Our Curated Destinations In Botswana
Botswana often flies under the radar, in favor of it's much more well known neighbors such as South Africa, Tanzania, Kenya, etc. However, for a breath-taking safari experience, Botswana is your place. From the Kalahari Desert to the Okavango Delta — Delve into the great wilderness of Botswana for some of the world's best wildlife encounters!
Central Kalahari Game Reserve, Moremi Game Reserve, Chobe National Park, Kgalagadi Transfrontier Park, or the Makgadikgadi Pan salt flats… Botswana's natural diversity is nothing short of spectacular. It's not just the sheer beauty of its landscapes that range from fossil river valleys and salt flats to vast grasslands and red sand dunes. The abundance of wild creatures that roam through this natural habitat will leave you gasping for air. Join one of the country's famous safaris and get close to elephants, big cats and cheetahs, giraffes, rhinos, hyenas, hippos, and crocodiles, and marvel at flamingos and antelopes.
Whether you treat yourself to a luxury safari including remote lodges and tented camps unlike any other in Africa, or head out into the vast wilderness with a rented 4x4 that serves as your home on wheels as you travel from one remote campsite to the next, the possibilities in Botswana are endless and promise front-row seats to nature's greatest spectacles at every turn.
Use the top-right arrows to scroll:
2,000+ Unforgettable Experiences | Recommended By 98% Of Clients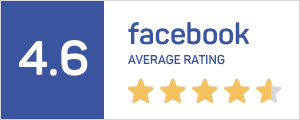 Discover More About Botswana
Top 5 Low Season Travel Destinations for December