Best Places to Visit in Ireland
The Wild Atlantic Way, a 2,600 km stretch of land that makes the world's longest coastal driving route, may just say it all: Ireland is wildly beautiful and rife with folklore, culture and tradition.
Attention, history and culture lovers: If you haven't found your way to Ireland yet, you might want to rewrite your destination wish list right this second! From the Mesolithic campsite of Mount Sandel or the world's largest neolithic site of Céide Fields, to the World Heritage Site of Brú na Bóinne, and the monastic ruins of early medieval times at Glendalough, Ireland is overflowing with age-old gems. With the first evidence of human life in Ireland dating back as far as 10,500 BC, Ireland is home to some of the world's most stunning passageways to ancient times.
Dotted with ancient castles, Ireland's stunning sceneries range from lush meadows, vast lakes, and rocky mounds, to majestic mountains and rugged cliffs, with beaches of different shapes and forms framing the country's dramatic coastline. Ireland is green, more so than many other destinations. After all, there is a reason why Ireland is known as the "Emerald Isle" and commonly referred to as one of the most beautiful places on Earth.
It shouldn't come as a surprise at this point, butt outdoor activities are literally endless. While hiking, biking and climbing remain the most popular activities, Ireland's world-class surf spots attract some of the world's best athletes.
On top of nature, rich history, and culture, comes the Irish sense of hospitality. In fact, Dublin is considered one of the friendliest cities in the world. Head to the nearest pub or, even better, visit the Guinness Storehouse to learn all about one of the best-selling beers worldwide. Dublin is packed with some of the best of both classic and contemporary literature, as well as a thriving music scene, and Ireland as a whole remains a favored travel hotspot in Europe.
Use the top-right arrows to scroll:
2,000+ Unforgettable Experiences | Recommended By 98% Of Clients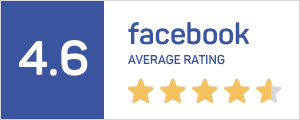 Discover More About Ireland
7 Amazing Airbnb Getaways
The Best Places to Celebrate Halloween: Trips for Your Style