Someone you know used Jubel and wants you to get a $100 discount towards an amazing travel experience too.
Keep Reading To Learn How To Claim Your Discount.
Jubel Creates Unforgettable Travel Experiences To Match:
Your Style. Your Budget. Anywhere.
PERSONALIZED ROUTES
We craft personalized trips by filtering through thousands of options to match you with your ideal destinations. No templates
CURATED DESTINATIONS
We don't just send you anywhere. We ensure everywhere you go provides local character, tasteful settings, and a unique story
BEST VALUE
We consider cost-effective travel logistics, exchange rates, and experiences you will love, to give you the best bang-for-your-buck
SAVE TIME
Forget about the time-consuming research and planning, and let us offer you a seamless experience. Hassle-Free
2,000+ Unforgettable Experiences | Recommended By 98% Of Clients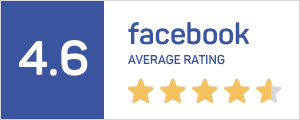 Ready To Get Started?
Simply click below and tell us who referred you to claim your $100 discount!
Not planning a trip right now but want to claim the credit for later? Then fill the information below to get an email confirmation and use it whenever you're ready.
Learn More About Our Unforgettable Journeys