Plan Your Ideal Trip to any of our Curated Destinations in Vietnam
Vietnam is exotic sensory overload. Hordes of motorcycles whip past pedestrians and buzzing markets create excitement in Ho Chi Minh City, centuries-old architecture transport visitors to the past in Hanoi, and a boat trip along Halong Bay is the pinnacle of motionless serenity. History is an inescapable part of this country, with remnants like the Cu Chi Tunnel System and UNESCO sites around the Perfume River giving travelers a profound insight into Vietnam's past and how it truly inspired its emergence into the present. Vietnam stands out from other South-East Asian countries due to its communist principles - there are significantly less western influences here and less English is spoken in the country.
Adventure is everywhere in Vietnam, sandboarding and kitesurfing in Mui Ne, zooming through the breathtaking countryside on a motorcycle, diving in the lukewarm waters of Nha Trang, cycling through the rice paddies in Mai Chau, and afterward, coastal beaches, family-run beauty parlors, spas, and massage salons are ready to pamper.
Here, adrenaline is not only found in outdoor adventure, it is in the rich culinary scene of the country. Cooking schools and street food tours introduce classic dollar noodle soups like the quintessential pho and crimson seafood-filled bun rieu, fragrant grilled skewers at night markets, refreshing sugar cane juice, and the myriad of spices and herbs that make Vietnamese cuisine one of the top contenders for Southeast Asia's best.
Use the top-right arrows to scroll:
Sample Itineraries
Customize to Match: Your Style. Your Budget.
Anywhere
Cultures and Landscapes (14 days)
This trip offers the perfect balance between fascinating cultural experiences, stunning nature and sparkling seas. With a certain, inexplicable magic in the air, Vietnam and Cambodia captivate and enchant. The countries' imposing misty mountains, bustling cities, impressive caves, interlacing rivers and streams, sparkling beaches, spectacular waterfalls and lush forests and plains create a unique landscape, unlike any other on this planet.
Budget Starting From: $1,000 pp
Comfortable Starting From: $1,750 pp
Luxury Starting From: $2,500 pp
2,000+ Unforgettable Experiences | Recommended By 98% Of Clients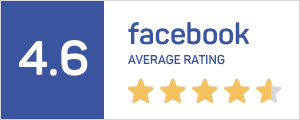 Discover More About Vietnam
A Complete Guide to Ho Chi Minh City
The 10 Best Music Festivals to Plan Your Trip Around
Phu Quoc: Vietnam's Paradise Island You've Never Heard Of