Plan Your Ideal Trip to any of our Curated Destinations in Vietnam
Use the top-right arrows to scroll:
Sample Itineraries
Customize to Match: Your Style. Your Budget.
Anywhere
Cultures and Landscapes (14 days)
This trip offers the perfect balance between fascinating cultural experiences, stunning nature and sparkling seas. With a certain, inexplicable magic in the air, Vietnam and Cambodia captivate and enchant. The countries' imposing misty mountains, bustling cities, impressive caves, interlacing rivers and streams, sparkling beaches, spectacular waterfalls and lush forests and plains create a unique landscape, unlike any other on this planet.
Budget Starting From: $1,000 pp
Comfortable Starting From: $1,750 pp
Luxury Starting From: $2,500 pp
2,000+ Unforgettable Experiences | Recommended By 98% Of Clients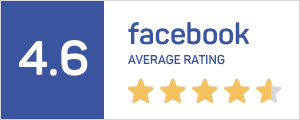 Discover More About Vietnam
A Complete Guide to Ho Chi Minh City
The 10 Best Music Festivals to Plan Your Trip Around
Phu Quoc: Vietnam's Paradise Island You've Never Heard Of