Plan Your Ideal Trip to any of our Curated Destinations in Turkey
From buzzing metropolises to idyllic villages; from archeological riches to natural wonders; from ancient history to enchanting traditions — Welcome to Turkey!
A colorful mosaic of cultural heritage, Turkey is a haven for archeology and history lovers all-around, and eighteen UNESCO World Heritage Sites attest to it. Explore the ancient city of Ephesus, travel back to the Pre-Pottery Neolithic age at Göbekli Tepe, or marvel at the third-century BCE Temple of Aphrodite. Some world-renowned and others little-known, archeological wonders invite you to crisscross through the country, into underground cities and sunken ruins in the sea.
Istanbul, Turkey's capital and the famous gateway to the Middle East on the Bosphorus Strait, is a central piece of the Turkish puzzle and well worth a trip of its own. Hagia Sophia, the Blue Mosque and Topkapı Palace make up just the beginning of a long list of must-see places. While museums give further insight into the country's riches, open-air markets and bazaars allow for an authentic and first-hand taste of Turkey's colorful and spicy culture.
It is impossible to visit Turkey without trying its culinary classics. Travel from region to region and notice that distinct ingredients make for local specialties that only add to the iconic fame of traditional dishes such as kebab and baklava.
Stunning adventures call for peaceful relaxation, which Turkey lives up to with ease. With picturesque beaches along the Mediterranean Sea and the Aegean Coast, the choices for lazy days spent in the sun are endless. Breathe mountain air in the Rize Province, dip into the spectacular travertine thermal pools of Pamukkale, and don't miss the authentic experience of Turkish hamams. Whether you aim for the birds-eye view or stay firmly planted on the ground, Cappadocia, with its extensive and colorful hot-air balloons, gives the final touch to your Turkish experience and ensures it remains one for the books!
Recent tensions in the border region between Turkey and Syria mean care should be taken to ensure personal safety at all times during your trip.
Use the top-right arrows to scroll:
Sample Itinerary
Customize to Match: Your Style. Your Budget. Anywhere
This journey will take you to discover ancient civilizations, lively marketplaces, intriguing natural formations, and so much more. As you traverse this awe-inspiring country, you'll have the opportunity to explore three totally different and completely unique destinations.
However you choose to spend your days, Turkey is sure to steal your heart and keep you wanting more.
2,000+ Unforgettable Experiences | Recommended By 98% Of Clients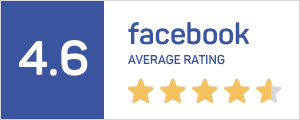 Discover More About Turkey
10 Unique Destinations for an Unforgettable Honeymoon