Plan Your Ideal Trip to Any of Our Curated Destinations In the Seychelles
Use the top-right arrows to scroll:
La Digue is literally postcard perfection. The smallest of the Seychelles' populated islands, and the most remote in feel, La Digue is another world. Days here move languorously, and the concept of time seems to disappear completely. This little island is a beach-lover's dream, with countless stunning white-sand bays and hidden coves dotting the coastline. Azure waters lap the shore, and towering palms sway in the balmy breeze.
Mahé is the Seychelles' biggest and most bustling island. As you soon will realize though, bustling is a relative term, and a relaxed, island-time vibe dominates this emerald isle. While the beaches here are stunning (it is the Seychelles, after all), Mahé's main draw is actually its vibrant culture and stunning natural scenery.
The second largest island in the Seychelles, after Mahé, Praslin is often seen as a sort of middle ground between the archipelago's main islands, and offers the best of both worlds. On the west side of the island, you'll encounter the same sleepy atmosphere that you would on the more undeveloped islands, like La Digue – this region is perfect for those looking to get away from it all, a la Robinson Crusoe.
2,000+ Unforgettable Experiences | Recommended By 98% Of Clients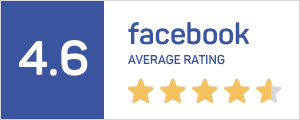 Discover More About the Seychelles