Best Places to Visit in Thailand
Use the top-right arrows to scroll:
Sample Itineraries
Customize to Match: Your Style. Your Budget.
Anywhere
Enchanting Thailand (11 days)
This exciting honeymoon allows you to immerse yourself in the wonders of Thailand, exploring its pristine landscapes, sampling its delicious cuisine, and relaxing in paradise. Spend your days unwinding seaside, discovering the best local eats, or treat yourselves with a rejuvenating spa day.
Budget Starting From: $750 pp
Comfortable Starting From: $1,500 pp
Luxury Starting From: $2,500 pp
Enchanting Cultures (24 days)
Let yourself be swept away in a flurry of magical landscapes, fascinating cultures, interesting sites, exquisite cuisines and stunning beaches. From the bustling streets of one of the biggest and most exciting cities in the world, to the seclusion of a sunny and sandy escape, this Journey will transport you to some of the most captivating and beautiful places on earth.
Budget Starting From: $1,800 pp
Comfortable Starting From: $2,500 pp
Luxury Starting From: $3,750 pp
2,000+ Unforgettable Experiences | Recommended By 98% Of Clients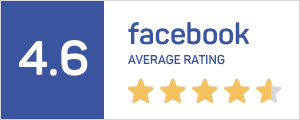 Discover More About Thailand