Plan Your Ideal Trip to any of our Curated Destinations in Sweden
If you care about history, culture and music, fashion and design, a great selection of local food, and a similarly rich display of natural beauty, then Sweden is your match. Rest assured that Scandinavia's largest country has it all and plenty of it!
Whether you look to Sweden's viking past (combined with sugar-sand beaches) as you explore the island of Gotland, or delve into the longstanding tradition of lively midsummer celebrations — Swedes are known for their hospitality, which will help you discover even the most secluded parts of this all-around fascinating country.
With a great selection of energetic cities, the eastern capital of Stockholm belongs on your list of must-see places. Built over fourteen islands, this vibrant harbor city features a well-preserved historic core but is mostly known for its dynamic, modern and liberal flair. But it is not only the country's innovative design and constant progress that garner some well-deserved attention around the world. Sweden's vast and untouched nature creates a stunning counterpart, with thousands of islands and inland lakes framing the country's colorful coastline.
Much like its neighbor Norway, Sweden's "allemansrätten" gives you the freedom to roam. Where, you wonder? Graced with nearly 100,000 lakes, lush forests, rolling fields, impressive mountain ranges, and some of the best locations to marvel at the Northern lights, Sweden won't leave you short of possibilities. No matter the time of the year, an endless list of activities changes along with the different seasons while the Swedes' love for saunas makes even the darkest and coldest days of winter enjoyable — especially if they are spent in good company.
Use the top-right arrows to scroll:
2,000+ Unforgettable Experiences | Recommended By 98% Of Clients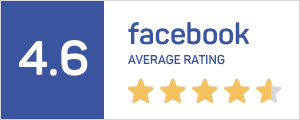 Discover More About Sweden