Plan Your Ideal Trip To Any Of Our Curated Destinations In Panama
Use the top-right arrows to scroll:
Sample Itineraries
Customize to Match: Your Style. Your Budget.
Anywhere
Beach & Jungle Bliss (12 days)
Indeed, this adventure offers the perfect balance between sparkling seas, colorful culture, lush plantations and stunning landscapes.

Head out to explore some of Panama's finest hidden gems. Along the way, you will find no shortage of things to see, do, eat and drink, with countless exciting adventure and activity opportunities, delicious culinary offerings, endless beaches and fascinating sites.

Come and discover for yourself exactly what it is that makes these stunning destinations so truly magical.
(*please ignore pricing at the bottom of the itinerary - all trips can be completely customized to your budget and preferences.)
2,000+ Unforgettable Experiences | Recommended By 98% Of Clients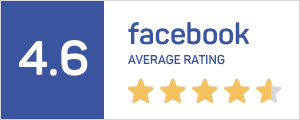 Discover More About Panama
7 Off-The-Beaten-Path Beach Vacations