Plan Your Ideal Trip To Any Of Our Curated Destinations In Panama
Panama is your endless summer. Tangy ceviche, cold beers, and saltwater in your hair as you chill out in paradise. Unlike other beach destinations, Panama adds in adventure tourism, a cosmopolitan city aspect, and off-the-beaten-path indigenous community areas. A lively mixture of European, African, Spanish, and Native American culture paints a colorful picture of music, dance, and art. Some of the world's best coffee from the prestigious Geisha bean and intense wet-processed coffee is produced here. Spanish forts and ruins nestled within cloud forests unmask the deep history of the country, and there is plenty of wildlife to explore while zip lining through rainforest canopies, and scuba diving around coral-fringed islands.
The Panamanian outdoors has big appeal. Starting with the UNESCO-deemed Coiba Island sitting just off the pacific coast as a preserved and flourishing hiking and diving destination, to the surfing paradise of the Isla Colon's Starfish Beach and its sea stars sprawled across its ocean floor, to the country's untamed jungles with swinging monkeys and fluttering butterflies. This stunning place is also where modern skyscrapers tower over a wild and diverse nightclub scene where you can extend your epic Panama adventure through the night.
Use the top-right arrows to scroll:
Sample Itineraries
Customize to Match: Your Style. Your Budget.
Anywhere
Beach & Jungle Bliss (12 days)
Indeed, this adventure offers the perfect balance between sparkling seas, colorful culture, lush plantations and stunning landscapes.

Head out to explore some of Panama's finest hidden gems. Along the way, you will find no shortage of things to see, do, eat and drink, with countless exciting adventure and activity opportunities, delicious culinary offerings, endless beaches and fascinating sites.

Come and discover for yourself exactly what it is that makes these stunning destinations so truly magical.
(*please ignore pricing at the bottom of the itinerary - all trips can be completely customized to your budget and preferences.)
2,000+ Unforgettable Experiences | Recommended By 98% Of Clients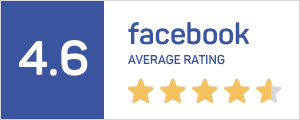 Discover More About Panama
7 Off-The-Beaten-Path Beach Vacations