Plan Your Ideal Trip to any of our Curated Destinations in Oman
Oman is often referred to as the "Jewel of the Middle East", and it's not hard to understand why. With untouched rolling sand dunes, towering rocky mountains, vast open landscapes and, best of all, shimmering turquoise waters, Oman is a dream come true.
Located on the Arabian Peninsula and next to flashy, ever-changing states such as the United Arab Emirates, Oman may not be the first holiday destination that comes to mind in the Middle East, though it should be — especially if you yearn to experience traditional Arabia that has not yet undergone the overdevelopment of its neighboring countries. Soaked in ancient culture and history, Oman's many traditional towns boast Bedouin charm in the midst of a uniquely diverse landscape. Explore the rolling dunes at Wahiba Sands with a classic 4x4, follow donkey trails through Oman's mountain ranges, and dive into the clear Arabian Sea for some of the world's best scuba diving. Both on land and in the sea, Oman brings you face-to-face with wildlife. The UNESCO protected Dimaniyat Islands are a must-see from July through October as thousands of turtles hatch on its white beaches and make their way into the shore's pristine blue waters.
Wealthy and strictly religious, Oman is home to relaxed and polite people who enforce a very low crime rate. Note that you may need a car to tour the diverse landscape as public transport remains limited.
Use the top-right arrows to scroll:
Sample Itinerary
Customize to Match: Your Style. Your Budget.
Anywhere
Breath-Taking Oman (9 days)
Oman is a wonderful combination of ageless heritage and modern life. A place where one can explore a traditional souq in the morning, and attend a world-class show at the renowned Royal Opera House in the evening.
This is one of the most beautiful and fascinating countries in the world.

(*please ignore pricing at the bottom of the itinerary - all trips can be completely customized to your budget and preferences.)
2,000+ Unforgettable Experiences | Recommended By 98% Of Clients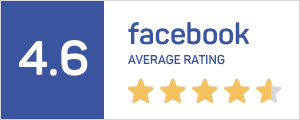 Honeymoon Destinations for Every Type of Couple
Oman. And Why You Should Plan Your Next Trip Here