Plan Your Ideal Trip to any of our Curated Destinations in Norway
Imagine a dark blue lake framed by steep fjords and snow-covered peaks. Add a lonesome red cabin to its shore and you have the idyllic picture of Norway.
With over 2,600 kilometers of jagged coastline and merely 5 million citizens, Norway is a mountainous haven graced with glaciers, fjords, forests, and — of course — the dramatic Arctic. Activities are as dynamic and ever-changing as the seasons: From biking, hiking, kayaking and white-water rafting in summer, to skiing, dog-sledding and snowmobiling in winter. Word has it that nothing quite compares to the glowing-red midnight sun that makes for endless celebrations and festivals during summer. And fantastic natural phenomena don't stop here, as Norway happens to also be one of the best places to witness the Northern Lights.
Norway's nature makes for endless excursions and explorations, and the "allmannrett" (English: the "all men's right") gives you the ultimate freedom to access and roam through all uncultivated land. Camp in the middle of nowhere, encounter some of the world's most fascinating wildlife, or plan a road trip for spectacular views as you travel from city to city. While Oslo and Bergen are among the more popular city destinations, the smaller Norwegian towns are also absolutely worth your time.
Whether you look to the people, the charming cities, the endless display of unspoiled landscapes or the abundance of outdoor activities that come along with it, there's nothing not to love about Norway! At this point, it shouldn't come as a surprise that the people of Norway are regularly voted among the happiest on Earth.
Use the top-right arrows to scroll:
2,000+ Unforgettable Experiences | Recommended By 98% Of Clients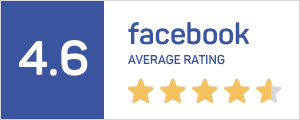 Discover More About Norway