Plan Your Ideal Trip to any of our Curated Destinations in New Zealand
Jaw-dropping landscapes and awe-inspiring vistas are what this little country is all about. Subtropical forests, beaches, snow-covered mountains, glaciers, volcanoes, flat plains, islands, or hot springs — think of any natural landscape you can imagine and you're sure to find it in New Zealand!
Located in the Pacific Ocean, southeast of Australia, New Zealand consists of two main islands that are jam-packed with outdoor adventure and brimming with culture. Explore breathtaking coastlines on the North Island and learn about the country's history and Māori culture at the expansive Te Papa Tongarewa museum in New Zealand's capital, Wellington. The volcanic landscape and geothermal wonders of Rotorua, with its bubbling mud pools and geysers, are unique in the world. They offer yet another wonderful perspective on the colorful art and culture of the country's indigenous people, whom New Zealand protects and preserves like hardly any other country in the world.
Head over to the South Island to discover the sheltered bays of Abel Tasman National Park by kayak, sailing boat or on the many hiking trails on foot. Meanwhile, wine-enthusiasts can marvel at the vast vineyards at Marlborough, the production site of famous Sauvignon Blancs and Pinot Noirs. Located along the southwestern coast of the South Island, Fiordland National Park has gained recognition as one of the country's UNESCO World Heritage sites and — of course — "Lord of the Rings," with most of Middle Earth being filmed here.
Though only 4.5 million people inhabit the country that equals the size of Great Britain, "Kiwis" are known for their outstanding hospitality that makes you fall in love with New Zealand's landscapes, its history and culture everywhere, from vibrant cities to remote trails off-the-beaten-path.
Use the top-right arrows to scroll:
Sample Itineraries
Customize to Match: Your Style. Your Budget.
Anywhere
Australia and New Zealand (28 days)
Australia and New Zealand are not only destinations that you see, but places that you feel. Let yourself be swept away in a flurry of stunning and immensely varied landscapes, savor exquisite culinary offerings, feel the warm sun and cool ocean reviving you, and let these two countries steal your heart.
Budget Starting From: $3,250 pp
Comfortable Starting From: $6,000 pp
Luxury Starting From: $10,000 pp
2,000+ Unforgettable Experiences | Recommended By 98% Of Clients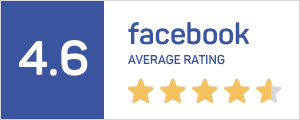 Discover More About New Zealand
Honeymoon Destinations for Every Type of Couple
10 Eco-Friendly Destinations You Shouldn't Miss
9 Adventurous Nature Destinations for the Thrill Seeker
The Most Kid-Friendly (and Parent-Friendly) Trips Around the World