Plan Your Ideal Trip to Any of Our Curated Destinations In Myanmar
Myanmar is an emerging, ever-changing destination. Writers George Orwell and Rudyard Kipling have illustrated this unique and seemingly private destination with the idea of looking out at port towns and seas from shimmering pagodas. A comfortable lull blankets this traditional and rural nation, leaving it much room to grow and develop into a modern-day Myanmar and embrace its complex past.
Burmese art, architecture, and culture is based on and influenced by Buddhist and Hindu myths and traditions, where handicrafts like pottery, silk weaving, gemstone engraved-items, wood carvings, and paintings are found at local markets, and monasteries are built of wood and typical roofs are multi-tiered and spired.
The country bursts at the seams with over 100 ethnic groups, bordering five different countries. Lavish spires and stupas gleam in white, gold, and brick-red in Bagan's ever-changing landscape, backpackers leave their hostels and head up the rugged mountains around Inle Lake to explore villages of stilt houses and friendly isolation, and Mandalay's majestic royalty stands strong it its bright red palace complex with gold leaf-covered statues.
Venture beneath the surface through limestone caves, up in the air to watch egg yolk sunsets and eye-opening sunrises in a hot air balloon, whisk away on a motorcycle through undeveloped back roads, and prepare yourself to experience mystical Myanmar.
Use the top-right arrows to scroll:
2,000+ Unforgettable Experiences | Recommended By 98% Of Clients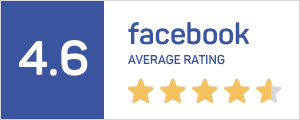 Discover More About Myanmar
9 Best Unique Places to Spend New Year's