Plan Your Ideal Trip To Any Of Our Curated Destinations In Mongolia
Mongolia is the place to go for a nomadic and off the grid escape. Untouched and expansive landscapes sweep through the country, and seduce experienced travelers to simply explore. The country is a traveler's campsite, a place where you can pitch a tent anywhere and simply disappear for a while to fully enjoy the rolling green plateaus, sloping mountains, hot springs, extinct volcanoes, and sand dunes. Mongolia has the lowest population density in the world, and because of its old-world freedom and rugged emptiness, visitors can expect to develop a deep connection to the land after traveling here.
Mongolia brings travelers and nomadic locals together in harmony, as many visitors are invited to stay with local families, sometimes in gers (Mongolian yurts) in the countryside. Locals are also hospitable and enjoy showcasing their culture through local food like arag (fermented mare's milk), and celebrations like the Naadam festival, which center around the three sports of the country: horse racing, archery, and wrestling.
After mingling in the capital of Ulaanbaatar and having a good night's rest, set out on an independent trek through the wonders of the country - the Khovsgol and Altai mountains for hiking, horse trekking, fishing, canoeing; the Flaming Cliffs to discover fossils, and the vast world wonder of the Gobi Desert to name a few. Prepare to abandon all your expectations for hot desert-like conditions and sunny days in the winter, as some areas drop down to -22 °F (-30 °C). Mongolia is where you go to disappear.
Use the top-right arrows to scroll:
2,000+ Unforgettable Experiences | Recommended By 98% Of Clients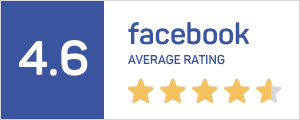 Discover More About Mongolia