Plan Your Ideal Trip to Any of Our Curated Destinations In Malawi
Landlocked, but graced with Africa's third largest lake and numerous islands, Malawi's diverse landscapes offer everything from stunning beaches and water sport activities to trekking and thrilling encounters with some of the continents most impressive wildlife.
If Malawi wasn't previously on your destination wishlist, you may be forgiven. Compared to the regular African standard, Malawi is small in size but definitely not to be underestimated. The impressive Lake Malawi is just one of the many reasons why. From its palm-fringed beaches to imposing mountains covered in rainforest, Lake Malawi National Park is home to diverse wildlife, picture-perfect sceneries and relaxing beach resorts.
Head into the rolling grasslands of Nyika Plateau in the North, hike up the dramatic Mt. Mulanje and marvel at prehistoric rock paintings in the Chongoni Rock Art Area. Meanwhile, Malawi's exotic wildlife awaits you at every turn. Get close to colorful schools of fish while snorkeling at Lake Malawi and marvel at lions, zebras, leopards, elephants, hippos, and the abundance of bird species that inhabit this remarkably diverse destination.
If you're looking to spend some time in Africa's untouched landscapes, the lively nation of Malawi might be perfect for you!
Use the top-right arrows to scroll:
2,000+ Unforgettable Experiences | Recommended By 98% Of Clients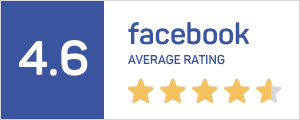 Discover More About Malawi
The 10 Best Music Festivals to Plan Your Trip Around