Plan Your Ideal Trip To Any Of Our Curated Destinations In Italy
Use the top-right arrows to scroll:
Sample Itineraries
Customize to Match: Your Style. Your Budget. Anywhere
Alpine Summer Road Trip (10 days)
It's quite hard for a trip to hit every single mark, but this area's pristine natural horizon has everything to offer. Explore towering snow-capped mountains and stunning valleys, swaying plains and rushing rivers, impressive natural landmarks and azure lakes, unique food and a vibrant local culture.
Budget Starting From: $1,200 pp
Comfortable Starting From: $2,250 pp
Luxury Starting From: $4,000 pp
Italy's Cultural Gems (11 days)
Discover the magic of some of Italy's most intriguing cities, the beauty of its rich culture, and the passion of its people. Spend your days visiting world-class museums, immersed in historical enchantment, and living "la dolce vida". With something new to be explored around every corner, this is sure to be an unforgettable adventure.
Budget Starting From: $1,000 pp
Comfortable Starting From: $1,750 pp
Luxury Starting From: $3,500 pp
Landscapes, Culture and Food (12 days)
On this exciting adventure, begin in one of Italy's premier cities, and weave your way down the country, passing through charming honey-hued towns, ancient historical sights, rolling vineyards and verdant nature reserves.
(*please ignore pricing at the bottom of the itinerary - all trips can be completely customized to your budget and preferences.)
2,000+ Unforgettable Experiences | Recommended By 98% Of Clients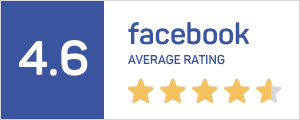 Discover More About Italy