Plan Your Ideal Trip to any of our Curated Destinations in Indonesia
Indonesia is a magical place, sure to steal your heart from the moment you arrive. Intrepid travelers, beach bums, backpackers, and those looking to explore indigenous cultures and a whirlwind of tradition flock to this dynamic and inexpensive-to-travel-to archipelago. 17,000 islands offer incredible cityscapes, energetic nature scenes, and a spiritual quality in the likes of chic Jakarta, national park-heavy Java, and the haven of Bali. The islands are also home to 300 ethnic groups, which in turn have influenced regional cuisines with rich flavors, including sweetness in Central Java, and seafood-dominant dishes on the Maluku Islands.
Although cultures have been influenced by modern progress, Indonesia retains much of its ancient and traditional qualities that intoxicate travelers. Culture is certainly not diluted within this archipelago, with its Dutch historical influences shining through in its architecture and cuisine and the country's connection with the land and surrounding environment. Natural features, landmarks, and temples all have stories behind them, and locals will be sure to tell you all about them.
Because of its incredible diversity, there are many ways to experience Indonesia. Dig deep and discover the temples of Prambanan and Borobudur, whiz around on a scooter on Flores, feel ultimate bliss on Lombok, watch the Komodo Dragons at play and touch the pink sand on Komodo, dive into the underwater seascapes near the Raja Ampat Islands, and view a shadow-puppet performance in the arts hub of Yogyakarta.
Use the top-right arrows to scroll:
Sample Itinerary
Customize to Match: Your Style. Your Budget.
Anywhere
The Land of a Thousand Islands (12 days)
Indonesia will make you feel absolutely spoiled for choice. With over 17,000 islands, 8,000 of which are inhabited, Indonesia has a wealth of cultural and natural treasures waiting to be discovered. Explore important Buddhist monuments, and experience the myriad of cultural legacies of all the radically different people that inhabit Indonesia.

(*please ignore pricing at the bottom of the itinerary - all trips can be completely customized to your budget and preferences.)
2,000+ Unforgettable Experiences | Recommended By 98% Of Clients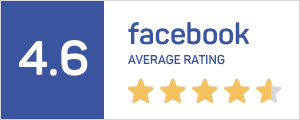 Discover More About Indonesia