Plan Your Ideal Trip To Any Of Our Curated Destinations In Hong Kong
Use the top-right arrows to scroll:
Considered the "outskirts" of the city, the New Territories region of Hong Kong is rural and unspoiled, retaining many of the historic temples and structures of the past. Locals love to go to the New Territories to get back in touch with a different sort of nature - full of mountains, wetlands, and parks that are isolated from the city.
Hong Kong's best kept secret is the Tai Long Wan Trail. This 12-kilometer hiking trail begins at the northern end of the Sai Kung Peninsula and passes through incredibly beautiful coves, including Sai Wan. The hike is approximately 5-6 hours, and is least busy on weekdays, making it a scenic and peaceful outdoor activity. The trail is easily accessible by bus.
Hong Kong is a melting pot. Ancient history intertwines with ultra- modern civilization. Visitors and expats from all corners of the world intermingle with locals. Authentic restaurants sit door to door with international chains. Yet even with this outside influence, Hong Kong has retained a character and a feeling that is truly it's own.
2,000+ Unforgettable Experiences | Recommended By 98% Of Clients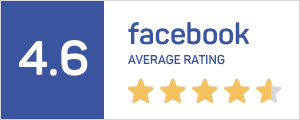 Discover More About Hong Kong