Plan Your Ideal Trip To Any Of Our Curated Destinations In Hong Kong
Hong Kong is a dense urban jungle, where over 1,220 extraordinary skyscrapers mingle with historic temples and structures from the past. Nestled within lush nature reserves and patches of rainforest, hiking trails, beaches, and lakes surround the city. Over 70% of Hong Kong is made up of country parks and mountains, so after wandering around chic shopping malls, browsing side street markets and independent art spaces, and riding around on trams, incredible ecology in geoparks, botanical gardens, and nature reserves are just a short bus ride away. Diverging from the hubbub of the main island, outlying islands have preserved the unhurried, relaxed way of life in their Buddhist architecture, fishing villages, and remnants of abandoned businesses.
The city is also a metropolis to excite your palate, a gastronomical dynamite serving up authentic eats left, right, and center. Classic Hong Kong cafes and restaurants offer clay pot rice and wonton noodles, and Michelin star eateries boast about creations in French, Japanese, and other magnetic cuisines.
Hong Kong is "East meets West" - an intensely diverse population, preservation of the city's Chinese roots, and Western influences from its past as a British colony.
Use the top-right arrows to scroll:
2,000+ Unforgettable Experiences | Recommended By 98% Of Clients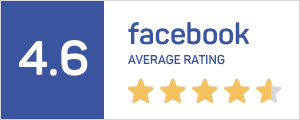 Discover More About Hong Kong
10 Eco-Friendly Destinations You Shouldn't Miss
Honeymoon Destinations for Every Type of Couple
19 Ways to Experience Hong Kong Like a Local