Plan Your Ideal Trip To Any Of Our Curated Destinations In Greece
Use the top-right arrows to scroll:
Sample Itineraries
Customize to Match: Your Style. Your Budget. Anywhere
Here you will enjoy the perfect combination of brilliant scenery and rich culture as you explore dazzling blue waters, picturesque towns, pristine nature, and historic gems. During this whirlwind adventure, you'll discover three of the Mediterranean's most treasured towns, ranging from cosmopolitan and vibrant to traditional and idyllic, allowing you to fall in love with all that Greece has to offer.
Budget Starting From: $750 pp
Comfortable Starting From: $1,500 pp
Luxury Starting From: $3,500 pp
Begin your adventures in Athens for a kick of culture and history before heading out to some of the most enchanting islands in the world. Gorgeous sandy beaches, architecture in white and blue, traditional lifestyles, folk music, warm, hospitable people and barren landscapes with isolated chapels turn a trip to this sunny region into a lifetime experience. This truly is paradise on earth.
Budget Starting From: $1,250 pp
Comfortable Starting From: $2,250 pp
Luxury Starting From: $3,500 pp
2,000+ Unforgettable Experiences | Recommended By 98% Of Clients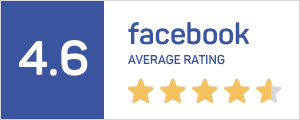 Discover More About Greece