Plan Your Ideal Trip To Any Of Our Curated Destinations In Greece
Some of the world's most ancient cultures and a spectacular display of manmade and natural beauty both on the mainland and the thousands of small and big islands — Welcome to Greece, the cradle of Western civilization!
Graced with Europe's longest coastline, Greece boasts a diversity of beaches that frame its crystal-clear waters, from the tourist hotspots of Santorini and Mykonos to lesser known, but equally impressive, secluded islands. Zigzag through the country and hop from island to island while marveling at the rich World Heritage Sites, from the Acropolis in Greece's capital, Athens, to the open-air island museum of Delos, or the iconic archeological site of Delphi. One site more spectacular than the next, the choices are endless! The country's heritage is not only represented by its architectural remains, however. From Socrates to Plato and Aristotle, philosophy as we know it was founded in Greece.
Thanks to its warm temperatures throughout the year, action-packed adventures await you at every turn. Kayak in the Sporades Islands, windsurf on Rhodes, hike the wild slopes of Mount Olympus, taste local produce in the rich countryside, or explore underwater caves in Zakynthos. Once the sun goes down, cosmopolitan cities and Greece's notorious party islands promise long and fun nights, while local festivals all over the country make for unforgettable memories.
Whether you are looking to indulge in luxury or trying to stick to a tight budget, Greece is more affordable than most other European countries and has got you covered!
Use the top-right arrows to scroll:
Sample Itineraries
Customize to Match: Your Style. Your Budget. Anywhere
Here you will enjoy the perfect combination of brilliant scenery and rich culture as you explore dazzling blue waters, picturesque towns, pristine nature, and historic gems. During this whirlwind adventure, you'll discover three of the Mediterranean's most treasured towns, ranging from cosmopolitan and vibrant to traditional and idyllic, allowing you to fall in love with all that Greece has to offer.
Budget Starting From: $750 pp
Comfortable Starting From: $1,500 pp
Luxury Starting From: $3,500 pp
Begin your adventures in Athens for a kick of culture and history before heading out to some of the most enchanting islands in the world. Gorgeous sandy beaches, architecture in white and blue, traditional lifestyles, folk music, warm, hospitable people and barren landscapes with isolated chapels turn a trip to this sunny region into a lifetime experience. This truly is paradise on earth.
Budget Starting From: $1,250 pp
Comfortable Starting From: $2,250 pp
Luxury Starting From: $3,500 pp
2,000+ Unforgettable Experiences | Recommended By 98% Of Clients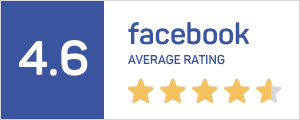 Discover More About Greece
The Best Fall Travel Destinations
Top 8 Destinations for Ocean Lovers
10 Unique Destinations for an Unforgettable Honeymoon
Honeymoon Destinations for Every Type of Couple