Plan Your Ideal Trip to Any of Our Curated Destinations In Georgia
Green valleys and vineyards amidst a spectacular mountainous scenery dotted with churches and watchtowers all-around: Welcome to Georgia, the birthplace of wine!
From its Black Sea beaches to its impressive, snow-covered Caucasus mountain peaks, small but mighty Georgia flaunts a diverse and ever-changing scenery which makes this "Gem of the Caucasus" the perfect playground for outdoor enthusiasts everywhere. Wander the cobblestone streets to explore the diverse architecture of the country's capital, Tbilisi, and venture off into nature to visit ancient monasteries, cathedrals and castles. Vardzia, the Narikala Castle, and the Gergeti Trinity Church are just a few sites to add to the long list of places perfect for historical exploration.
While a lengthy bucket list and little time tend not to go hand in hand, Georgia offers the exception. Relax in one of the country's Black Sea resort towns, hit the trails and go skiing in the Caucasus mountains, and enjoy a bustling city life. Along with a diverse and fresh cuisine, the people's great sense of hospitality is set to sweep you off your feet.
Use the top-right arrows to scroll:
2,000+ Unforgettable Experiences | Recommended By 98% Of Clients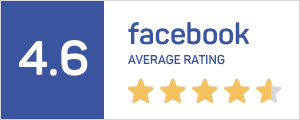 Discover More About Georgia
Why Georgia Needs to Be at the Top of Your Travel Bucket List
5 Breathtakingly Spiritual Places You've Never Heard Of