Plan Your Ideal Trip to Any of Our Curated Destinations In French Polynesia
A network of wooden bungalows lingering above the shallow, turquoise sea, hibiscus flowers, and sun-kissed dancers in grass skirts on white, pink and black beaches. Welcome to the picture-perfect reality of French Polynesia!
From the stunning coral reefs of Taha and some of the world's best diving sites off the shores of Rangiroa, to spectacular cliffs, waterfalls and hiking trails on Tahiti, French Polynesia has it all. Located in the South Pacific, more than 100 islands create the perfect location for unforgettable honeymoons and adventurous excursions through beautifully diverse landscapes, on land and underwater. Swim with sharks, rays, dolphins, and turtles, grab your surfboard to hit the waves, and relax, a fresh coconut in-hand, before the people's unique and fascinating traditions bring you back to your feet. The islands' 3,000 year-old history goes hand-in-hand with its Ma'ohi heritage and makes for colorful celebrations throughout the year.
Whether you plan to indulge in pure luxury or aim for a more budget-oriented trip, the diverse French Polynesia has got you covered.
Your Style. Your Budget. Anywhere
2,000+ Unforgettable Experiences | Recommended By 98% Of Clients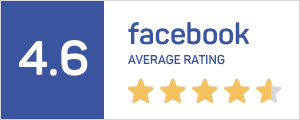 Discover More About French Polynesia
10 Unique Destinations for an Unforgettable Honeymoon