Plan Your Ideal Trip to any of our Curated Destinations in France
From fast-paced city breaks to stunning countryside outings and relaxing days spent on the country's most beautiful beaches. Graced with the best of history, culture, art and food, France continues to hold its reign as one of the world's most visited countries.
There's hardly any place like Paris. The "City of Love," with its iconic Eiffel Tower and some of the world's most prestigious landmarks, fashion houses and museums, is well worth a trip of its own. Paris sets a high bar, but this is only the beginning! From Monet's house and gardens in Giverny, to the famous Van Gogh trail in Arles, and the sumptuous palace of Versailles; art, history and culture are ever-present in every corner of this vast and fascinating country.
Wander the streets of France's most famous cities, along the canals of Strasbourg, the massive port of Marseilles, or the Rhône River of Lyon. Sunbathe next to the rich and the famous along the luxurious French Riviera, or head to the wild Atlantic coast for Europe's highest Dune of Pilat, spectacular surfing, and Normandy's romantic island of Mont Saint-Michel.
France's outdoor action is as diverse as the country's landscapes. Ascend towards the dramatic peaks of Mont Blanc, hike or kayak into the stunning Verdon Gorge, or stroll along the paths leading up and into the craters of extinct volcanoes at the Auvergne park near Clermont-Ferrand. For intense natural beauty, head to Provence from the end of June to mid-July. This is this time of the year that lets you take in the postcard-perfect beauty of blossoming lavender fields away from the touristic crowds that arrive here later in the summer.
Wherever you end up going in France — chances are high you will want to return. It might be the culinary delights of the French cuisine, a memorable visit to one of the country's authentic wineries, a stroll across the local food market, or maybe a bit of everything, but after all, the French "art de vivre" is not "either or" but an embrace of it all.
Use the top-right arrows to scroll:
2,000+ Unforgettable Experiences | Recommended By 98% Of Clients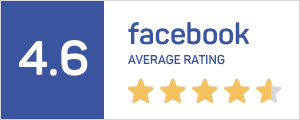 Discover More About France