Plan Your Ideal Trip To Any Of Our Curated Destinations In England
Take a look at the United Kingdom and wonder if all good things really do come in three. England, Scotland, Wales and Northern Ireland boast all shapes and forms of natural and man-made beauty, shared values and distinct local traditions that make the UK one of Europe's most diverse destinations.
From rolling farmlands, picturesque highlands, and towering cliffs to valleys cut by streams, moors, lakes and lochs, the forces of nature have undoubtedly worked their magic on this island kingdom that's packed with world-famous metropoles, century-old history, landmarks and sites.
There are countless reasons not to miss London, England's vibrant capital, but with a view of the whole United Kingdom, it makes up just one amazing piece of the puzzle. In fact, if you're looking for the perfect city break, there are plenty of choices. Dive into Manchester's hip indie scene; experience historic Edinburgh along with the world's biggest performing arts festival; indulge in food in Birmingham; walk the medieval passageways of York; delve into the cultural hotspot of Glasgow; or discover England's oldest museum while visiting Oxford.
Now, cities are great but nature lovers will be happy to hear that the UK's countryside is just as promising! Thanks to the country's rich cultural heritage that has been significantly shaped by the many different waves of conquerors and migrants, the country is full of their distinct and subtle traces. Walk in the footsteps of Neolithic cultures at Stonehenge; marvel at the Gaelic culture in Scotland's picturesque Highlands; and get lost in time while exploring the abundance of fairytale castles, from the Royal's Windsor Castle, to Aldourie at Loch Ness, or Harry Potter's Hogwarts Castle in Hertfordshire.
Whether you're looking for art, music, architecture, or British traditions; a city break or a natural escape with a group of friends, your family or as a solo traveler, the diverse and fascinating UK will impress even the most jaded traveler. Get a pint of beer at the nearest pub — maybe even during a sports event, spend the night in a traditional countryside cottage, or explore Northern Ireland's vast wilderness that has served as some of the most striking sets of "Game of Thrones."
Wherever you choose to go first, don't miss the chance to rent a car and hit the road — some of the UK's most fascinating sites may just await you around the next corner.
Use the top-right arrows to scroll:
2,000+ Unforgettable Experiences | Recommended By 98% Of Clients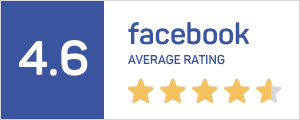 Discover More About England
A Bite-Sized Guide to London's Food Scene
7 Amazing Airbnb Getaways