Plan Your Ideal Trip to any of our Curated Destinations in Denmark
A flat landscape adorned with Renaissance castles, lush green forests, colorful houses and white sandy beaches. Simplicity is not to be underestimated and Denmark shows you why!
Thanks to its flat landscape, Denmark features some of the best biking trails, with long bike routes and numerous campsites making for the perfect bike trip across the Scandinavian country whose people have mastered the art of "hygge". With beautifully long summer days and most of Danish life taking place outside, hygge — generally summed up as the feeling of coziness and comfortable ease — lets the population not only deal with the darkest days of winter but actually remain happy throughout the year. In fact, it is no secret that Denmark regularly makes the list of the world's happiest nations.
Explore the capital Copenhagen with its vibrant culture scene, modern architecture and design, or head into the country's soothing countryside to marvel at the abundance of Renaissance castles. Located north of Copenhagen, Kronberg Castle is just one of the places you should add to your list of must-see places, as it inspired Shakespeare's world-famous "Hamlet."
Nature-lovers also shouldn't miss a trip to Grenen, the northernmost part of Denmark, where the Skagerrak and Kattegat Seas meet. Spot seals conquering the strong currents and gaze at the sky for the sight of rare bird species. From refreshing dips in the canals to ice-skating on the frozen lakes, and with wonderful perks during both summer and winter, the reasons to visit Denmark year-round are endless.
Use the top-right arrows to scroll:
2,000+ Unforgettable Experiences | Recommended By 98% Of Clients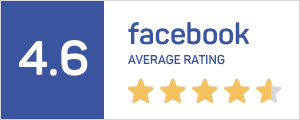 Discover More About Denmark
Why You Should Go Dog Sledding in Greenland
10 Eco-Friendly Destinations You Shouldn't Miss
The 10 Best Music Festivals to Plan Your Trip Around