Plan Your Ideal Trip to any of our Curated Destinations in Costa Rica
Costa Rica can be encompassed in the term 'pura vida' (meaning 'pure life') – a greeting, a way to say everything is going great, and more importantly, the way Ticos (Costa Ricans) live. This trendy, all-encompassing destination stands out in Central America with its focus on environmental sustainability and farm-to-table culture. Spanish and Afro-Caribbean influences make their way into Costa Rican cuisine with hearty rice, meat, and vegetable mixtures wrapped in banana or plantain leaves. Costa Rican coffee constantly wrestles for the title of best tasting coffee in the world, being a rare and high-quality coffee that draw coffee connoisseurs in year-round.
The country boasts 5% of the entire world's biodiversity including quirky and captivating nature spots like the intensely azure Rio Celeste and the treasure trove of Isla del Coco, and a whopping 52 different species of hummingbirds. Hence, Costa Rica is a whirlwind of outdoor adventure and stunning beaches – lazy afternoons in cloud forests, zip lining among rainforest canopies, and taking a surf break offshore as you point out tropical fish, dolphins, and whales. Life here is all about going with the flow.
Use the top-right arrows to scroll:
Sample Itineraries
Customize to Match: Your Style. Your Budget.
Anywhere
This stunning and mostly undiscovered region offers the best of both worlds, with some of the most exciting adventure and leisure activities on the planet, along with pristine coastlines that rival the planet's top beaches. From beautiful waterfalls and rivers, lush jungle landscapes, unique natural landmarks, azure seas, unique food, and a vibrant local culture, this destination truly is sure to surprise and delight.
Budget Starting From: $1,000 pp
Comfortable Starting From: $1,750 pp
Luxury Starting From: $2,750 pp
Beach and Jungle Bliss (10 nights)
Start your journey with a bang, in the midst of the enthralling and verdant jungle, and gradually slow down as you make your way to the breezy coast, and later from the coast onto quiet untouched islands. Costa Rica is a country that has everything to offer -- from pristine natural landscapes, fascinating cultures, sparkling seas, countless exciting adventure opportunities and exquisite cuisine -- and is sure to leave you swooning.
Budget Starting From: $1,000 pp
Comfortable Starting From: $1,750 pp
Luxury Starting From: $2,750 pp
2,000+ Unforgettable Experiences | Recommended By 98% Of Clients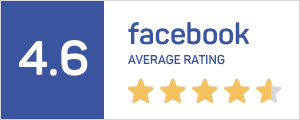 Discover More About Costa Rica
10 Eco-Friendly Destinations You Shouldn't Miss
The 10 Best Music Festivals to Plan Your Trip Around
The Most Kid-Friendly (and Parent-Friendly) Trips Around the World