Plan Your Ideal Trip To Any Of Our Curated Destinations In China
Although China is not ranked highly on most bucket lists, it should definitely be on your radar. China is colorful in its tradition, profound in antiquity, and hearty in its cuisine. This monumental world power is an amalgamation of varying terrains, cityscapes, villages, dialectics, mystical places, and secret gems. It is not surprising that even after walking along the Great Wall and visiting the regal Forbidden City in Beijing, taking in the history of the Terracotta Warriors in Xi'an, and finding a place to eat brilliant spicy hot pot in Sichuan Province, there are still an unfettered amount of attractions and sights to see and experiences to be had.
Arguably the world's oldest civilization, China's also has some of the world's longest rivers, hottest deserts, highest mountains, most humid rainforests, and unbelievable geographical quality. The transcendental nature of old villages, temples and Buddhist monasteries, and misty peaks have a preserved ancient quality, yet the country also features cities which are considered some of the most technologically advanced in the world.
Almost 50% of China's population lives in urban areas, established cities with a thriving fashion, entertainment, arts, and business scene, and plenty of modern architecture. Although smaller provinces and towns mainly focus on their regional cuisine, larger cities have additionally diverse food offerings with international cuisine, as well as Chinese delights like crispy roast duck, Hunan numbing spicy chicken, and Jiangsu sweet and sour Mandarin fish. Food is important in Chinese culture, and is considered the prime way to socialize among the people, as well as a delicious bargain compared to the West.
If visiting remote villages or smaller cities in China, you may want to download a translator app to help you get around and communicate with the locals. There are certain customs that are consistent around the country like no tipping, not placing your chopsticks upright in a bowl, and dressing more modestly, which you may need to follow during your stay in China. Conservative in nature but dynamic in customs and traditions, China is certainly immense.
Use the top-right arrows to scroll:
2,000+ Unforgettable Experiences | Recommended By 98% Of Clients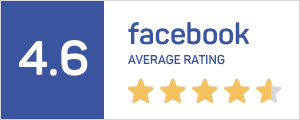 Discover More About China