Plan Your Ideal Trip to any of our Curated Destinations in Chile
Graced with over 6,000 km of Pacific Ocean coastline and truly fascinating, diverse nature, the long and narrow Chile stretches out along South America's Western coast, covering everything from the world's driest desert to vast glacial fields, volcanoes, ancient forests, and massive glaciers and fjords.
Arrive in the capital of Santiago and immediately come face-to-face with the gigantic Andes that tower in the background of this bustling metropolis. Fast-paced like most other South American cities, Santiago happens to be just one piece of the large Chilean puzzle. In fact, the country's natural richness urges to slow one's pace unlike many others, a habit many travelers have copied from the locals.
Chile's vast beauty demands the attentive eye, whether you explore the glaciers and steppe of the rugged region of Patagonia, hike into the country's massive mountain resorts, or marvel at the incredible Atacama Desert, the driest non-polar place on Earth. Walk on salt lakes, explore the country's untouched nature off-the-beaten-path and enjoy the sighting of incredible wildlife, from roaming cows, llamas, sheep, and donkeys, to alpacas, flamingos and guanacos.
From Chile's rich food culture to its strong indigenous roots, and the people's natural inclination for time spent in community, Chile allows the kind of a cultural exchange that you don't come across every day.
Use the top-right arrows to scroll:
2,000+ Unforgettable Experiences | Recommended By 98% Of Clients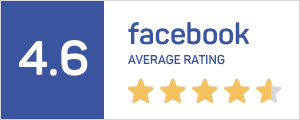 Discover More About Chile