Plan Your Ideal Trip to any of our Curated Destinations in Canada
Visiting Canada is to rock your perception of natural beauty. Aside from its reputation for its cold climate, hockey and ski culture, and authentic maple syrup, the country unveils some of the most sensational examples of Mother Nature's craft. Canadian landscapes are inspiring – works of art that motivate people to discover crystalline lakes, hidden beaches, and craggy, imperfect mountains. There is a sense of bliss and comfortable solitude in any scenario in the Canadian outdoors as you marvel at the snowcapped mountains in Banff National Park, listen to the might of the waters of Niagara Falls, or sit on the granite rocks at Peggy's Cove in Nova Scotia.
Divided yet united by its 13 provinces and territories, each retains distinct Canadian qualities but showcases a certain flair you won't find in any other. Head to the eerily remote wilderness in the northern territories and witness the grandeur of the Northern Lights and Indigenous traditions, travel to Quebec for European-influenced architecture and food, or Nova Scotia for Celtic culture and fresh seafood. Indigenous culture is also woven into Canadian civilization, being the original inhabitants of Canada. Their unique spiritual beliefs, heritage, and lengthy history have been infused into the arts and education to honor their contribution to what Canadian tradition is.
Canada is additionally distinct in its arts and food. The country boasts delights like poutine (fries topped with cheese curds and gravy), BeaverTails (deep-fried dough pastries), and pea soup for the harshest of winter days. It showcases avant-garde live theatre performances and film festivals like the Toronto International Film Festival which draw international acclaim.
Nearly 10 million square km of land make up Canada, and within the country is a mosaic of culture – reflecting a diversity of religion, race, and language, which all merge into a society that intensely values humility, politeness, respect, and tolerance.
Use the top-right arrows to scroll:
2,000+ Unforgettable Experiences | Recommended By 98% Of Clients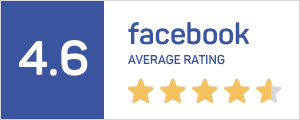 Discover More About Canada
Top 7 Travel Destinations in the United States and Canada
Top 10 Summer Experiences Around the World
10 Eco-Friendly Destination You Shouldn't Miss
10 Unique Destinations for an Unforgettable Honeymoon
9 Adventurous Nature Destinations for the Thrill Seeker
Plastic Free July: Traveling Right
Exciting English-Speaking Travel Destinations for Your Next Adventure