Plan Your Ideal Trip To Any Of Our Curated Destinations In Bhutan
Bhutan is an untouched wonder cuddled up next to the Himalayas, said to be the last surviving Himalayan kingdom. It uncovers a heavily protected Buddhist culture that welcomes the "outside world" and recent progress with open arms. This preserved, landlocked country is an unexpectedly expensive travel destination, as visitors pay a minimum tariff of $250 USD a day, all-inclusive of a guide, food, transport, and accommodation (as independent travel is not allowed). However, the storybook allure of the country's landscapes and intricate ancient monasteries are more than enough to entice even the ultra-skeptical. The little country of Bhutan is otherworldly, with hillsides punctured with blue poppies, pristine forests, and snow-capped mountains setting the scene for the only carbon-negative place in the world. It is also alien in practice, determining progress as the country's social and spiritual health, disregarding the use of traffic lights, and enforcing a ban on plastic.
Although Bhutan can appear medieval in some ways, this serene abode is a wonderland for trekking, textiles and handicrafts, cultural and religious festivals, birdwatching, and those simply wanting to be transported into another world.
Use the top-right arrows to scroll:
2,000+ Unforgettable Experiences | Recommended By 98% Of Clients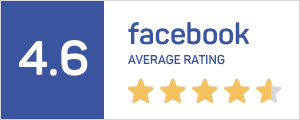 Discover More About Bhutan
5 Breathtakingly Spiritual Places You've Never Heard Of